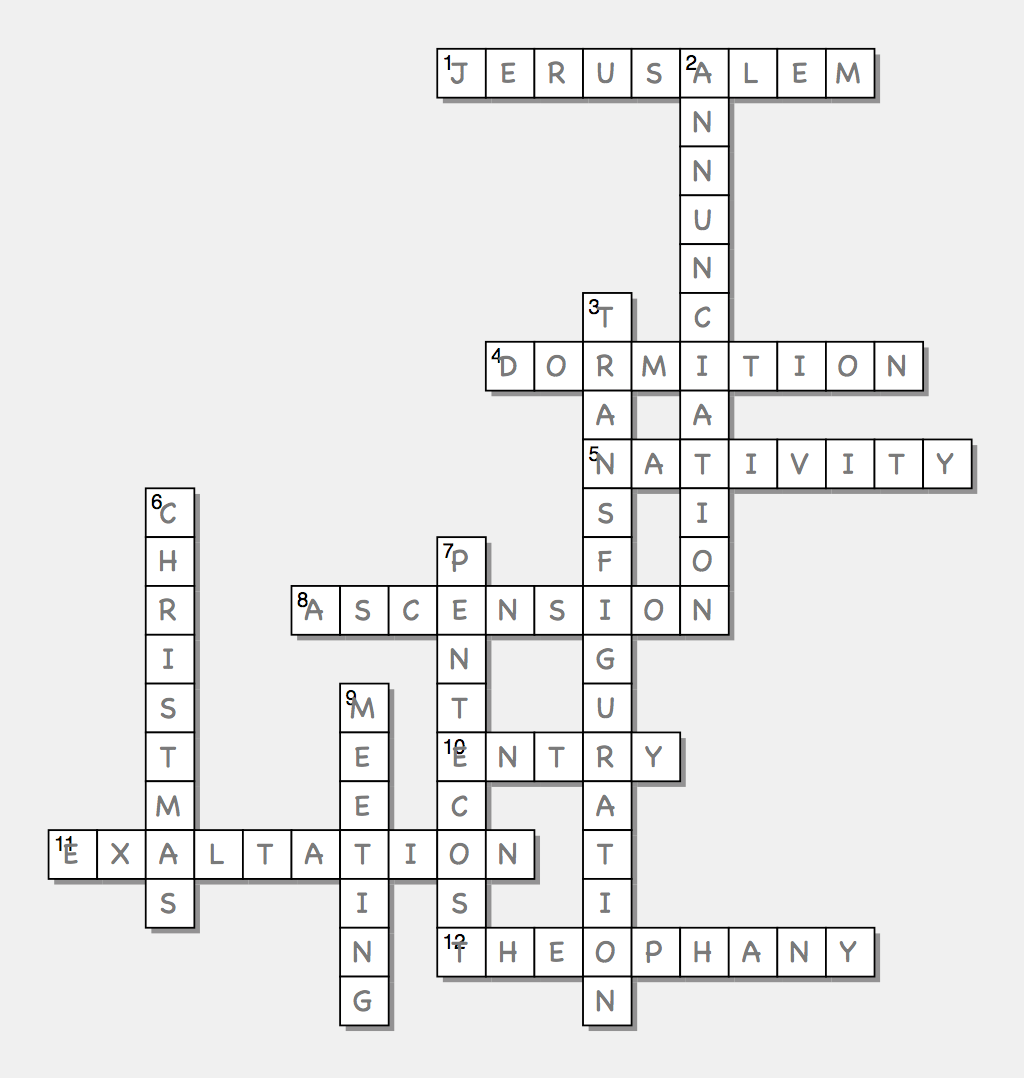 Free Resources Available for Downloading
Please feel free to download and use these materials with children at home or at Sunday school. They were part of the grades 7-8 Curriculum covered during the 18-All American Council of the OCA (Atlanta, GA, July 2015).
The Twelve Feasts of the Orthodox Church.

Activity Book for Children.

Second English Edition
2017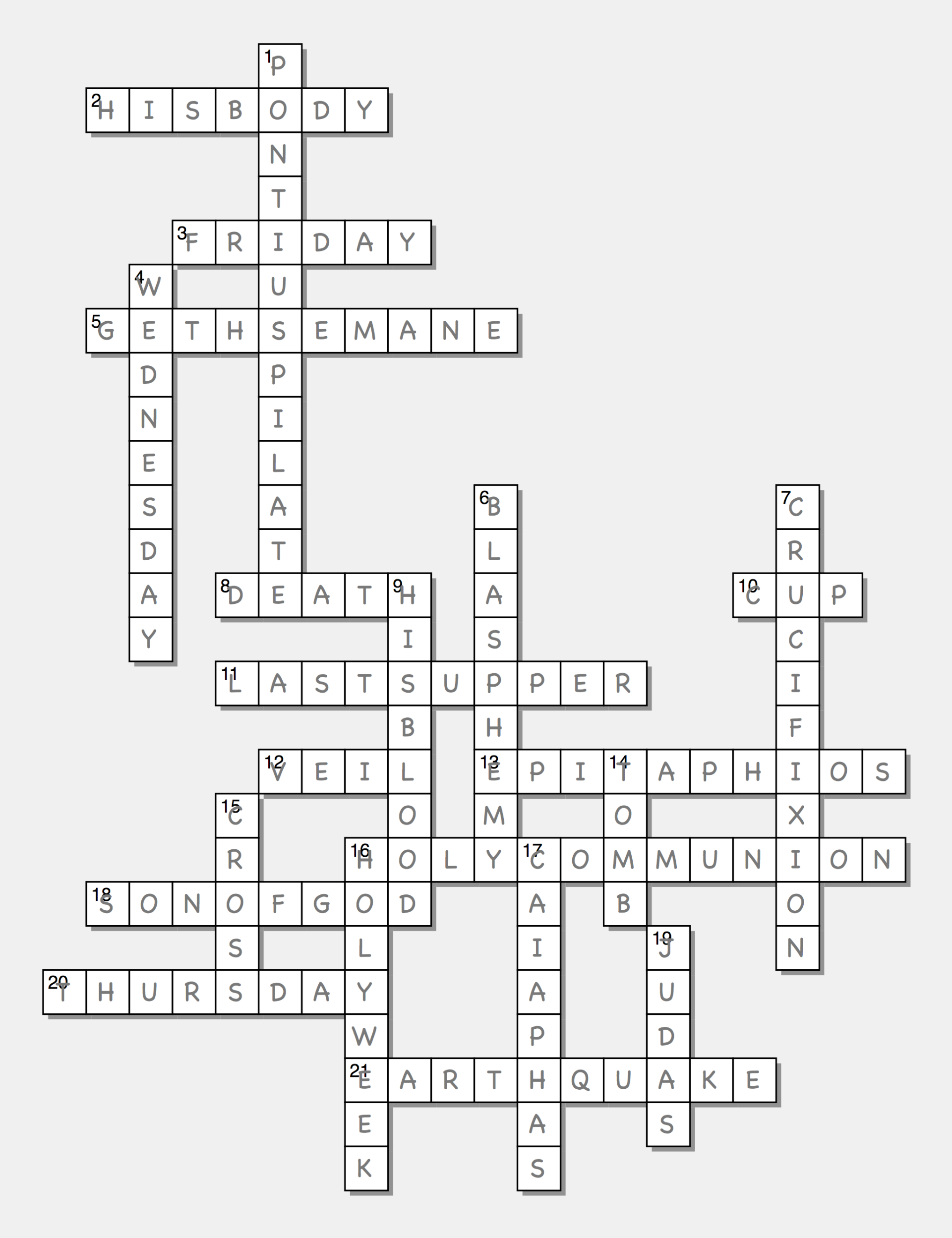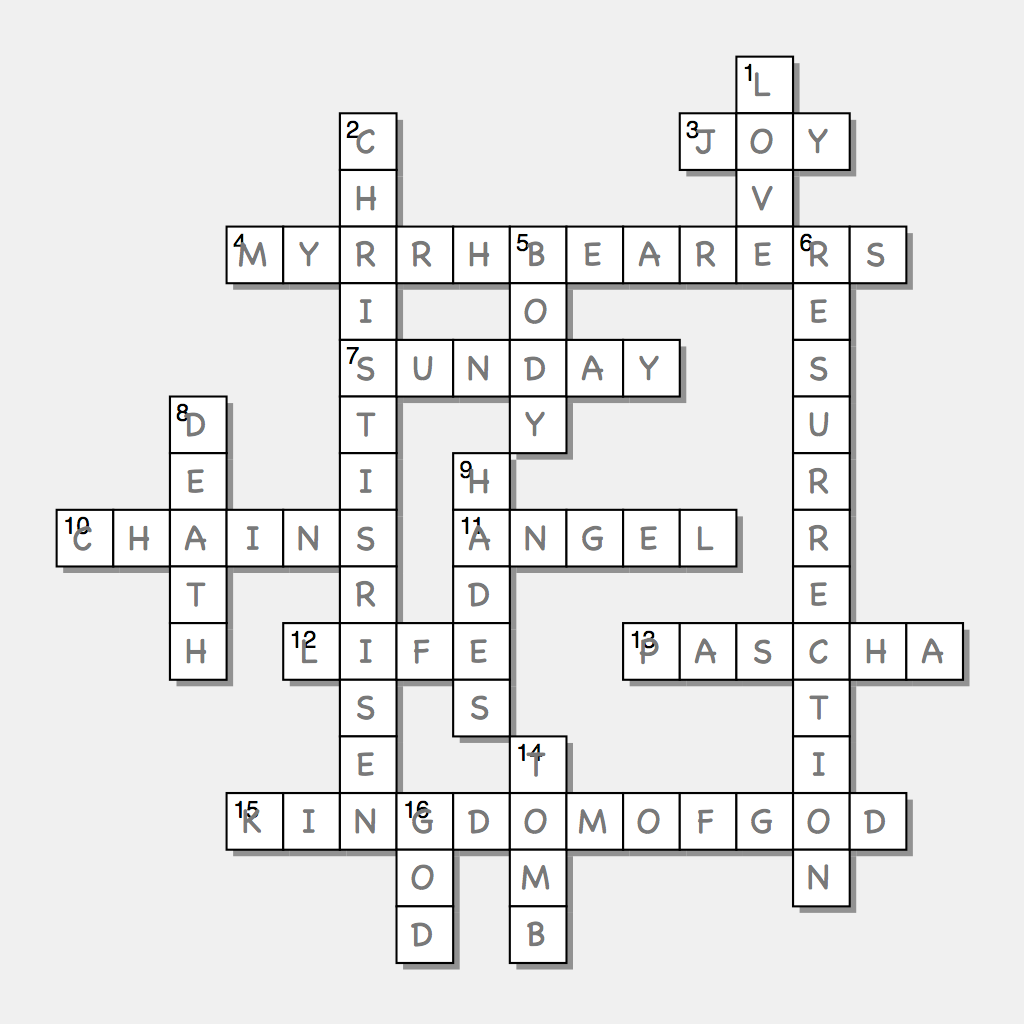 Review: Crossword Puzzle on page 87.